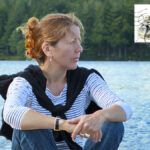 Martirene Alcántara (b. 1965), Mexican visual artist specialised in photography and architecture living in the United States.
In this chaotic time of pandemics, violence, political disarray, and financial uncertainty, it is a gift and relief to be able to sit and appreciate artwork that brings us peace and tranquility, to have a truce with shocking or tormented images and being able to pause, even for a slight moment.    
 
Martirene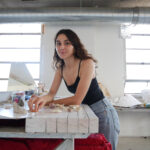 Amanda Assaley, visual artist from the United States.
Hello from Chicago! 
Coming from this glacier-formed landscape to Mänttä's, I am eager to stay and work among the Finnish Lakeland biota and geology. My goal while at Serlachius is to push the ways in which I manipulate my sculptural materials and to test new directions with video. I am currently researching Pectinatella Magnifica, a species of bryozoa, that is native to where I grew up in the United States and which I have learned is sadly a recent invasive species threatening aquatic ecosystems in Finland. Other areas of ongoing research that I am looking forward to expanding during my time at Serlachius include vernacular architecture, mollusks, sustainable concrete, and all forms of calcium carbonate. I am so very excited to meet the community of Mänttä and spend next spring with you!
Wishing you safety and health, 
Amanda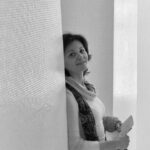 Valeria Bertesina (b. 1961), Italian curator and artist.
Hello everyone! I'm an Italian artist and curator from Vicenza. Very soon, I'm going to sketch out the plan for the art project I thought of for my future artist's residency in Mantta. The project is likely to consist of two parts: one will be developed in Italy and one in Finland. What I can reveal now is that it won't concern just me and my perception, but the local community and the 'soul of your place', something ancient Romans used to call the 'genius loci'. 
Greetings from a hot Italian summer!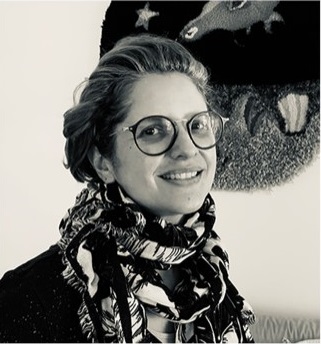 Karla Caprali (b. 1971), Brazilian visual artist and teacher living in the United States.
Hello from Miami!
 
I am so excited in joining fellow artists at the Serlachius Residency in the fall of 2021 at Mänttä. See you there.
 
Karla Caprali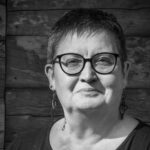 Kirsimaria Törönen (b. 1969), visual artist from Mikkeli, Finland.
At the Residency I am able to experiment new materials and techniques in connection with a new series of artworks. I decided to try if I can make sculptures of paper; within a month one can see whether it is a total disaster… or just something along those lines?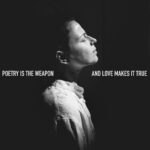 Maria Fonzino (b. 1980), Italian choreographer, dances and author, who works in communal performances.
The desire to come back to Finland has been exhausted.
Now, step by step, breath after breath I'm creating a new dance to share with you.
Can't wait to see you in Mänttä.
 
Greetings from Paris,
With Love
Maria'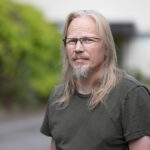 Sami Funke (b. 1968), photographer and photo artisan from Mikkeli, Finland.
Greetings! A few days at home then back to raoad again. A photographer, I travel a lot, though due to corona time manly in Finalnd and minding safe distances all the time.
This summer from the southern islands of Åland Island up to north to Utsjoki in Lapland.
It is interesting to see what the year 2021 brings along, my calendar contains already a working period at Serlachius Residency in Mänttä and a couple of exhibitions, at least!
Sami Funke
Anita Gratzer (b. 1968), visual artist and photographer from Austria.
Hello!
 
Hello    I am cooling down in the the sunny south of Switzerland. My five month in residential exile are at the end. How is the weather in Mäntää? Hope you are well. I really looking forward to meet you all.
I made new experiences hiking in the Swiss Alps, but the winter in Finland will be exceptional. Don't miss Austria at all.
See you soon, best wishes and kisses, Anita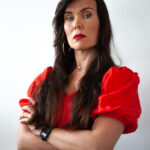 Katriina Haikala (b. 1977), free artist and facilitator from Helsinki, Finland.
"I believe that the art - as everything else in the society - is an inherently political space. Therefore I want to create art work to affect positive change in our society. The power of art as a way to concretize abstaractions allow it to illuminate, reconstruct and reinvent our world."
I'm looking forward to working at the Serlachius residency and interacting with the history of art because history of art is history of power.
Kind regards,
Katriina Haikala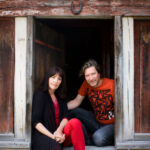 Iris Honderdos (b. 1958) and Arno Peeters (b.1969), an artists group from the Netherlands specialised in installation, communal art, photography and sound and media art.
Greeting to your followers:
Since we experienced Finns and their culture during our residence in Ekenäs in 2008, we are thrilled to expand our fascination for Finland in a new community art project! 

Warm greetings,
Arno and Iris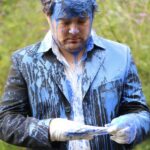 Steffen Mischke (b. 1982), visual artist, art student and teacher from Germany.
Hi everybody from boiling hot Dortmund/Germany. I'm happily looking forward to spend the next summer up north in Mänttä, where I expect snow and frozen lakes ;)
See you soon, 
Steffen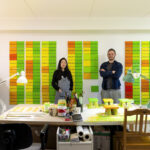 Nana & Felix Working couple, formed by Kim Hwanhee (b. 1980) from South Chorea and Felix Nybergh (b. 1985) from Finland.
Hello,
We are Nana & Felix, a Korean-Finnish artist duo. We are scheduled to be working at the Serlachius residency in November and December 2021.  
At the moment we are working in Helsinki, on a year-long painting project in which the daily air quality readings of Helsinki and Seoul are translated into colour. The final installation will consist of 366 diptych paintings that form a calendar of the year 2020, a sort of colour-chart landscape that is made of, and portrays, the air pollution of the total 366 days of the year.
Next year, before coming to the Serlachius residency, we will spend most of our time working in Seoul, our other home city. We are already looking forward to peace and quite of Mänttä – pretty much the opposite of what Seoul offers.
See you in Mänttä next November, and meanwhile, if you want to know more about what we are up to please follow us on instagram @nanaanadfelix and our website www.nana-felix.com.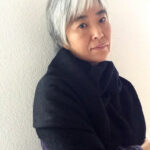 Makiko Nishikaze (1968), Japanese video artist, composer, performer and pianist living in Germany.
Hello everyone.

 My name Nishikaze means west wind in Japanese and 
my project at the residency is "Wind in Mänttä".
 I am looking forward to experiencing the wind visually, acoustically and physically.
 West wind is coming to you in 2021!
Best wishes from Berlin,
Makiko Nishikaze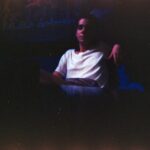 Mariangela Pluchino (b. 1991), Italian Venezuelan psychologist and film director from Helsinki, Finland.
"I hope to find in Mänttä a silent dialogue that allows me to travel through the different layers of my script-writing project. I have the feeling that what I´m looking for, it´s somewhere in the surroundings of an Art Nouveau former farmacy".
I attach a portrait of me. Made by Tiia Suorsa (for credits).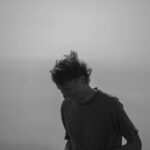 George Finlay Ramsay (b. 1988), visual artist from Scotland whose instruments are performance, music and poetry.
Hi my name is George,  
here's a pic of me just before seeing a raven doing loop the loops at the top of balduff, the hill at home.
I think i look a bit like a raven in the picture.
I like ravens and volcanoes. Some of my recent work is about these things.
As i write this i feel like i sound like i should say something clever and adult,
but i've got nothing like that for you today
 
x
g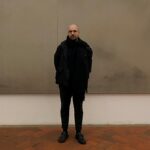 David Revés (b. 1992), researcher and curator from Portugal.
Hi! I'm David and I'm a researcher, art critic and independent curator from Lisbon, Portugal. My work passes through an intersectional thinking where I try to cross a thought about digital media and new technologies with perspectives on the formation of individual and collective bodies in the spectrum of political landscapes.
Looking forward to be in Serlachius Residenssi and have the opportunity to deepen my work as an author as well as meet new people, establish new relations and get to know Mänttä.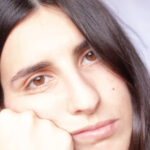 Noa Rodriguez (b. 1996), graphic designer and illustrator from Spain.
Hi!
I'm Noa, I'm a designer and visual artist born and based in Madrid. Two years ago I completed my bachelor's degree in Graphic Design and I've been working as a post production graphic designer ever since, spending most of my spare time concentrated on my artistic endeavors. Serlachius Residency is going to be my first opportunity to fully focus on my artistic career and I can't wait to start!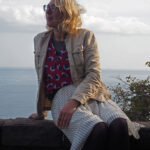 Gabi Schaffner (b. 1965), German sound artist, author and radio producer.
Dear Ystavät,  
while I sit in my Berlin garden, I found this picture from Sicily. It shows one of my main occupations: Traveling to preferably empty landscapes, recording sounds and listening to: wind, shortwaves, voices…
I will try to set a small radio station at the residency: Kaamos Radio, a wintry off-shoot of my garden radio project Datscha radio. I hope you are all fine, looking very much forward to meeting you in the (almost) darkest time of the year,
 
Gabi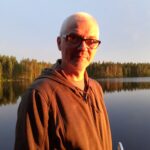 Kari Soinio (b. 1962), visual artist living in Helsinki, Finland.
Greetings!
Greetings from a memorable spring and summer when nothing was the way that it used to be.
Not in the world nor in my own life.  
I have swum a lot and read my father's diaries, trying to recollect all the memories.
Kari Soinio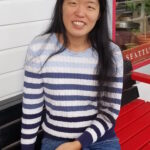 Miya Sukune (b.1979), visual artist from the U.S.A.
Greetings!
I'm writing from the Pacific Northwest in the US, where autumn is arriving with crisper air. I work in multiple mediums - oil paint, watercolor, ink and metal - and you can see my work at www.miyasukune.com. www.miyasukune.com
I'm very pleased to be returning to Finland, and especially Mänttä, to delve into a project focused on winter life there.
Cheers,
Miya
Serlachius-residenssiin saatiin vuodelle 2022 yhteensä:
Who: Mari Ahokoivu, Denmark
What: Mari Ahokoivu, a Finnish comic strip artist and illustrator living in Copenhagen, draws comic strips for both adults and children. The award-winning artist's work have been published in Finland and abroad.
Project in Mänttä: On her residency period she is going to work her comics arrangement of Edith Warthon's novel Lady's Maid's Bell. Novel that is published in 1902 is a classical ghost story that meets all the Gothic main features all the way from manor milieu. Main theme of the story is desperation.
Who: Martirene  Alcantára, Meksiko
What: Martirene Alcantára, from Mexico, is a photographer who captivates with her abstract approach to making art.
Project in Mänttä: Martirene Alcántara's images are based on the encounter between the permanence of architecture, and the ephemerality of light. Her images form an evolutionary continuum, showing the transformation of the material into the intangible. Architecture is converted into alternate dimensions, playing with light and contrast, until the purity of the line is reached. Eliminating the superfluous to create an object sustained by the pure form. Metamorphosesproject.
Who: Kate Bae, USA
What: Born and raised in South Korea, Kate Bae is a visual artist and curator, currently based in the New York area of the USA.
Project in Mänttä: Bae has a migrant background and she's interested in perusing and analyzing identities. In her art she concretely unleashes her studies: first she trickles acrylic paint on the
Who: Caroline Clerc, USA
What: Caroline Clerc, who lives in Los Angeles, is a photographer and assistant professor at the University of Southern California.
Project in Mänttä: In her art, Clerc has pondered the human relationship with nature and landscape. At the moment of seeing, the landscape seems permanent and calm, but in reality it is not what it seems. In Mänttä, Clerc wants to walk through nature and photograph her surroundings. The final works will be created in the studio when she reconstructs several exposures into a single photograph using digital methods. Thus the creation of the final image will be guided by the artist's empirical memories.
Who: Cristiana De Marchi, Lebanon
What: Born in Italy but settled in Lebanon, Cristiana De Marchi is a textile and video artist.
Project in Mänttä: During her residency period, De Marchi intends to devote her time to a new series of works, a world map in monochrome embroidery that illustrates environmental justice. The abstract, aestheticised embroidery shows the causes and consequences of resource exploitation, waste and environmental degradation and commercialisation. The project is a natural extension to De Marchi's artistic career, during which she has addressed extensively societal issues such as migration and human rights.
Who: Janette Holmström, Finland
What: The works of Janette Holmström, an Imatra-based visual artist, convey perceptions of time and place, the relationship between people and environment, and the importance of this relationship in the formation of identity.
Project in Mänttä: During her residency period, Holmström intends to make exploratory hikes into her surroundings. In recent years, he has photographed objects she encounters on the streets that people have abandoned and released from their meaning on being rejected. How could they be given new meaning? How can the life cycle of things intended to be disposable be shaped at a time when everything is already in abundance?
Who: Juliana Hyrri, Finland
What: Juliana Hyrri was born in Estonia but now lives in Helsinki. She mainly produces comic strips but also a diverse range of other artistic work, often inspired by elements found in nature.
Project in Mänttä: In recent years, Hyrri has been collecting stories about her own life and others' with the aim of compiling them into graphic short stories for her upcoming work Russian Child. She will continue this work in Mänttä. The book is inspired by the concepts of cultural identity and integration, change, and linguistic and cultural heritage. Hyrri seeks to portray misunderstandings that have made the individual appear to have lived in an imaginary reality. She wants to show the moments of revelation that make a person look at the world in a different way.
Who: Henrik Härkönen, Finland
What: Henrik Härkönen's artistic style is material aesthetic Abstract Expressionism. It depicts internal feelings via a non-representational form.
Project in Mänttä: Project in Mänttä: In Mänttä, Härkönen wishes to articulate the malaise and melancholy of the xy generation. At the residency, he plans to turn his earlier spatial works into three-dimensional sculptures. The intention is to transform location-specific, large-scale but stylistically minimalist forms – circles, triangles and crosses – into an ensemble of smaller sculptures, drawings and monotypes that the artist can send to galleries in Finland and worldwide.
Who: Esa Laaksonen, Finland
What: Esa Laaksonen is an architect and non-fiction writer, also known as Director of the Alvar Aalto Academy.
Project in Mänttä: Esa Laaksonen was at the Serlachius Residency for the first time in autumn 2018, when he worked on his doctoral thesis Atmosphere as mediator of architectural experience. In his upcoming residency, he intends to continue on the same subject but also to write about the architecture of Helsinki's unrealised Olympic buildings. In addition, his plans include a new project on Alvar Aalto's temporary world exhibition pavilions in Paris (1937) and New York (1939).
Who: Yen-Hua Lee, Taiwan
What: Yen-Hua Lee, from Taiwan, is a visual artist who is captivated by the concepts of time, space and memory.
Project in Mänttä: At the Serlachius Residency, Yen-Hua Lee will continue two of her long-term projects. In her series of works Book Project, launched in 2006, Lee explores the similarities between memory and book browsing. Home Project extends memory trace research into the home. In paintings, sculptures and installations, the artist seeks to depict the relationship between people and space in their homes. During her residency period, Lee wants to see what forms these two projects can assume in Mänttä.
Who: Hannu Lukin, Finland
What: Visual artist Hannu Lukin, a long-time teacher of fine art at Liminka School of Arts, is known for his large, expressive paintings.
Project in Mänttä: Hannu Lukin applied to the Serlachius Residency primarily to prepare for his upcoming art exhibitions in Kemi and Budapest. He is also fascinated by the waterways around Mänttä, which in the glowing light of a Finnish summer's night are attractive subjects for painting. In addition, Lukin would also like to organise art education and workshops in the community.
Who: Guido Mitidieri, Italy/Finland
What: Italian architect, scenographer and artist Guido Mitidieri works particularly in nature, with natural materials. At the same time, he wants to learn more about himself, his heart and our planet.
Project in Mänttä: Mitidieri was in Mänttä in spring 2019. The theme of his residency was to study the natural landscape of the locality, particularly spring and summer growth, the rebirth of nature. As a product of the residency period, Mänttä obtained, among other things, a land art work beside Lemmenpolku, the path of love. In 2020, the artist returns to the residency, this time with the death of nature, moving from autumn to winter, as his theme. He aims to implement a new land art work in Mänttä on this theme.
Who: Takeshi Moro, USA
What: Born in Japan but settled in the USA, Takeshi Moro is a visual artist and photographer who is also a teacher and researcher at Santa Clara University in California.
Project in Mänttä: Moro is an experienced visitor to Finland and Mänttä. The upcoming residency is his fifth visit to Mänttä. Many remember Moro's project from 2015, in which he produced karaoke videos with local people and residents of Mänttä reception centre. This time, he plans to shoot short films, with Mänttä and Mänttä residents once again cast in the leading roles. Moro wants to present local historical narratives and show the importance of ordinary, everyday stories. In his project, Moro will continues his characteristic communal approach to working.
Who: Maria Mäki, Sweden
What: Born in Finland but settled in Sweden, Maria Mäki is a photographic artist and photojournalist.
Project in Mänttä: Mäki has studied the work of the American Farm Security Administration photographer Barbara Wright. In 1937, Wright made a journey from America to Europe and Finland, where she photographed rural areas and people in the vicinity of Pekkala Manor in Ruovesi. During her residency period, Mäki would like to reconstruct Wright's visit to Finland and present through moving images, sound and still images what it might have looked like in 2020. She also intends to include in her pictorial travel diary historical photographs taken by Wright.
Who: Anna Ruth / Äkkigalleria, Finland
What: Äkkigalleria is an artist-run, nomadic contemporary art gallery, which was established in Jyväskylä in 2009. Its intention is to make visual arts and their presentation more energetic and event-like – to create alternative venues for the arts and artists.
Project in Mänttä: Project in Mänttä: Äkkigalleria aims to organise in Mänttä's town centre and streets a number of cross-disciplinary art projects in summer 2020. The intention is also to involve local parties in the urban art projects.
Who: Minna Soraluoma, Finland
What: In recent years, visual artist Minna Soraluoma has been looking for large, quantitative narratives and has been working on her diary keeping.
Project in Mänttä: The public's interest in diary keeping led Soraluoma to consider theatrical, functional and communal ways of approaching diaries. Could one write a diary with others? During her residency period, Soraluoma would like to experiment with diary workshops and continue her artistic work with diaries. She is also attracted by smaller, experimental writings on visual art.
Who: Martirene Alcantara, Meksiko City.
What: Visual artist Leila Tanskanen is interested in darkness. She has addressed the theme through painting, drawing and the monotype technique. 
Project in Mänttä: In Mänttä, Tanskanen would like to continue on the theme of darkness. She intends to interview people about darkness and base her works of art on the experiences uncovered. Could the experience of the fear of darkness be captured in a work of art? Tanskanen is also fascinated by fading light in a landscape and the way other senses are strengthened when the power of vision is limited.
Who: Kim Hwanhee & Felix Nyberg, Korea/Finland
What: The artist duo Nana & Felix, namely Korean Kim Hwanhee and Finn Felix Nyberg have worked together since 2012. Often they address in their art with the way that images are constructed and the role images play in constructing our social and cultural environment.
Project in Mänttä: At the Serlachius Residency, Nana & Felix will continue the SoMe project they began in 2013. In it, they explore and try to understand the relationship between photographs and real life in an world that's becoming increasingly digital. They collect and document images and advertisements, particularly online, and then cut and shape them into three-dimensional works.
Who: Marika Krasina & Anton Kryvulia, Russia
What: Marika Krasina from Russia and Anton Kryvulia from Belarus form a group entitled Rabota, which does performance art.
Project in Mänttä: In Mänttä, Krasina and Kryvulia plan to implement their Light in a Room project. First, the artists depict the shadows and reflections formed by various symbols and words when light is shone from behind them on to the wall of a dark room. After capturing the text, they want, they instal it on a wall. In this way, the artists study the movement of light in time. The project is a natural extension to the duo's performative installations, where objects tell stories about the real life of the artists.
Who: Marko Marin, Finland
What: Marko Marin is a photographer living in Mänttä.
Project in Mänttä: Mänttä-based Marko Marin applied to the Serlachius Residency for working space to develop his photography in studio conditions. The artistic content of his work in Mänttä still undecided, but Marin is interested in portraits, of which he is planning his own exhibition. Implementing some kind of community project with local youth services is also possible.
Artists from previous years