WELCOME TO ENJOY FRIDAY COFFEE AND GET ACQUAINTED
WITH THE GUESTS OF THE SERLACHIUS RESIDENCY
Serlachius Residency's Friday Coffee will be organised once a month.
It is an informal event where the residency artists tell about themselves and their work process. Light refreshments will be served.
Serlachius Residency has made preparations for your visit during the corona period by safeguarding its clients and personnel. In order to ensure the maintaining of
Riittävien turvavälien säilyttämiseksi residenssin tapahtumien maksimimäärä on 50 henkilöä.
EXHIBITIONS AND EVENTS OF SERLACHIUS RESIDENCY SUMMER 2021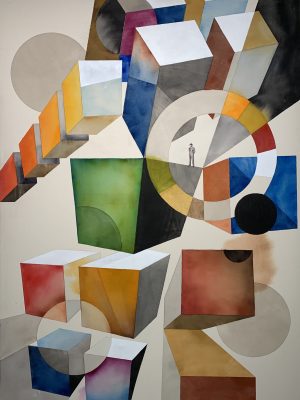 TUOMAS KORKALO
Itseensä käpertynyt suora
Serlachius-residenssin gallerian kesän 2021 näyttely esittelee Tuomas Korkalon abstrakteja maalauksia, joista osa on toteutettu residenssijakson aikana keväällä 2021. Näyttelyssä esitellään myös Mäntylinnan taloyhtiön seinään valmistuneen muraalin suunnittelun vaiheita.
Näyttely on avoinna 2.6.–29.8. ke–su klo 12–18. Vapaa pääsy. Kauppaneuvoksenkatu 3, Mänttä.