Application period has ended 1 April.
In addition to the usual applications for the residency, we received applications for the a four-month long Art Wall project, which will be implemented in collaboration with Art Town Mänttä-Vilppula and Housing Company Mäntän Mäntylinna.
During the project, a wall painting will be produced for the gable end of Mäntylinna block of flats. Located centrally along the access road to the heart of the town, the site forms a part of built cultural environment of national importance (RKY of the Finnish Heritage Agency) in Mänttä. 
http://www.rky.fi/read/asp/r_kohde_det.aspx?KOHDE_ID=1889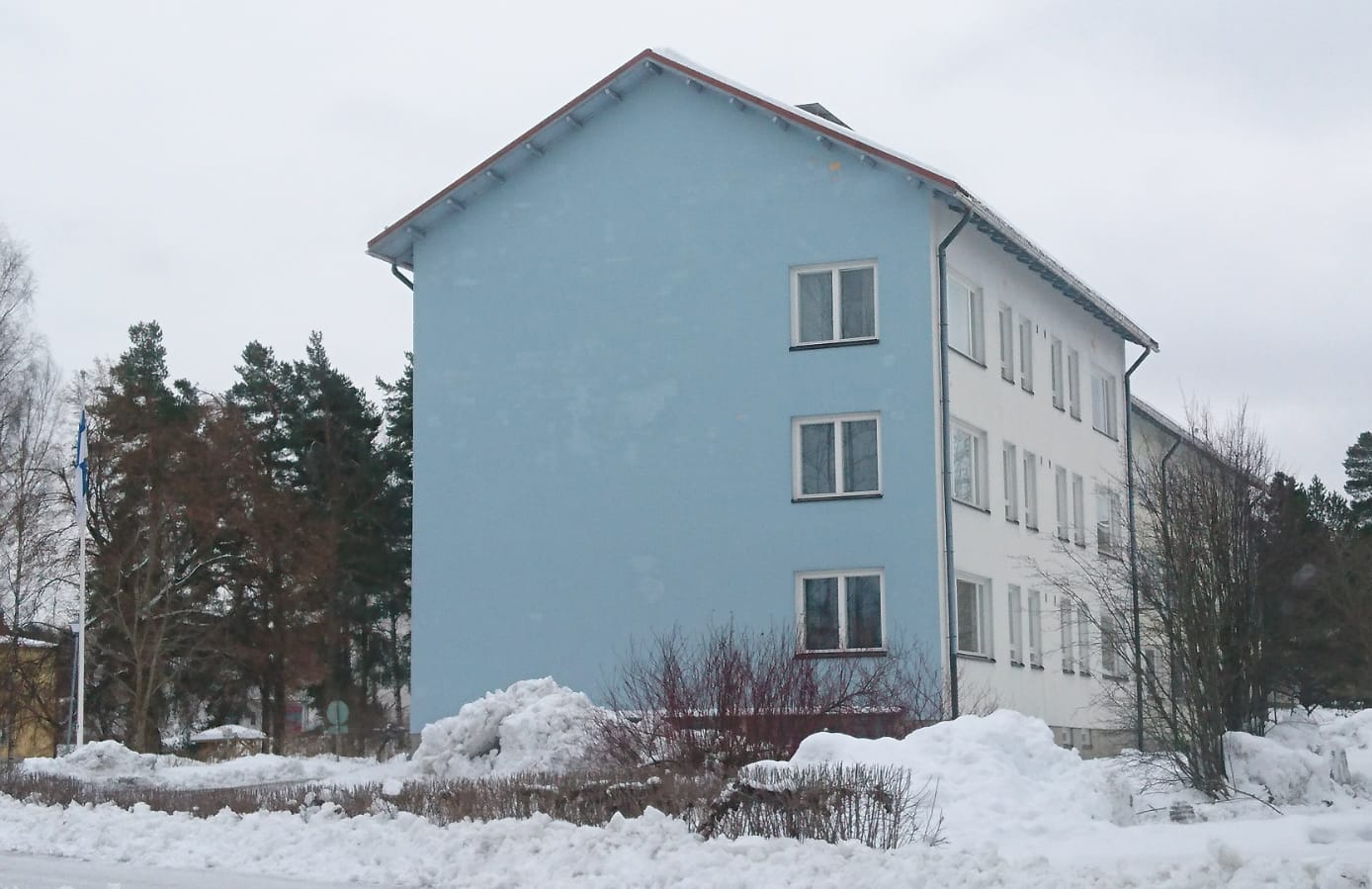 Details
Surface width c. 11 metres
Highest point c. 13,5 metres
Surface is plastered and painted over (silicate)
The project is scheduled for March-June 2021. A fee of EUR 8,000 will be paid to the artist or group of artists selected for the project. The residency and the town of Mänttä-Vilppula together with other private funders will be responsible for the production costs of the project.
The artist chosen for this project is expected to present the progress of the Art Wall project for the local audience at Aleksanterin linna, the gallery space of the residency. Presenting hir additional own production during this time at the gallery space of the residency is also desirable.
Artists chosen for the Art Wall project are responsible for their own travel arrangements as well as living costs during the residency period. Accomodation and work cost are provided by the residency.
Valituille taiteilijoille ilmoitetaan valinnasta henkilökohtaisesti.
For further information, please contact:
Anita Hannunen
Residency Coordinator
tel. +358 (0)44 342 2266

residency@serlachius.fi